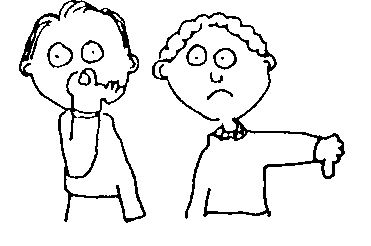 The Knicks played the Phoenix Suns last night and really stunk up the joint. Playing in front of a lifeless and half full Phoenix crowd, the Knicks brought no energy or focus on defense and were diced and sliced by Steve Nash and were absolutely dominated by the Phoenix big men. The Knicks lost 132=96, so nothing really important happened in the game, and it was clear from the start, it would be the Suns' night.
All that really matters right now are the young players and guys who might be on the Knicks next season, so that'll be my main focus.
Toney Douglas looked lost out there. He is having some downs but the ups will come and it is important that he gets some experience as the season comes to a close. He needs to learn to run the pick and roll better, and he needs to learn to pass it to Gallo when he is wide open for 3.
Gallinari seemed to have got the message that he is a star in the making, and played with a vigor that is rarely seen from the Rooster. Hopefully his little duel with Carmelo Anthony lit an inextinguishable fire in Gallo to be the best. He didn't shoot well but he just moved with more gusto, ran the court like the wind, and fought hard on the glass. He finished with 16 points, 3 rebounds, 2 assists, 3 steals and 2 blocks, not his best night by any means but I thought he looked good.
Bill Walker made one of the most ridiculous dunks I've ever seen, but unfortunately stepped out of bounds right before it happened. It is sad but record of this dunk may be lost forever.
JR Giddens has one ugly looking jump shot, but he sure can play some D and slash to the hoop.
TMac's knee was disagreeing with him and he had to leave the gamet. I really am pulling for him to regain his health but it isn't looking good. Then again it wasn't looking good for Grant Hill a while back, so it's possible.
Watching this game made me wish I was in Phoenix, where it was 75 and sunny, but also made me glad to be a New Yorker, after witnessing the Suns pathetic fans. The place was half full, and dead quiet, in a win, for an incredibly entertaining team, that is also about to lock up a playoff spot. It was sad. Can you imagine if the Knicks had a team like that? MSG would be a madhouse 41 times a year, and even better in the playoffs. Knicks fans are the best. Unfortunately the Knicks are not.
Lastly I have to mention Robin Lopez. That guy looked really huge, really funny, and really good. He is going to be a solid center for a long time. I can only dream that one day he will be reunited with his brother Brook and form the most comical and dominant twin towers combination the league has ever seen.